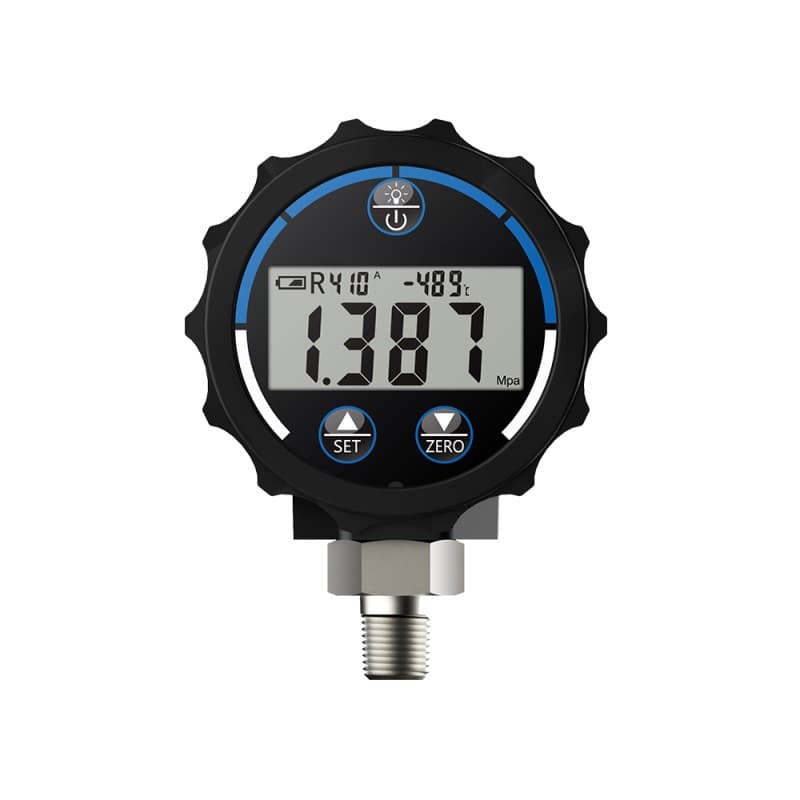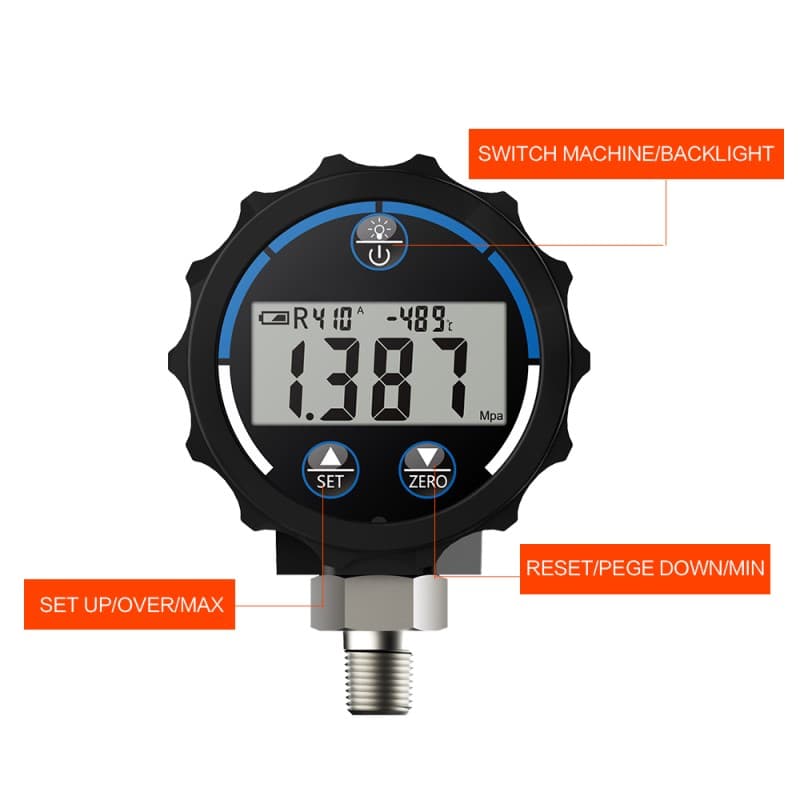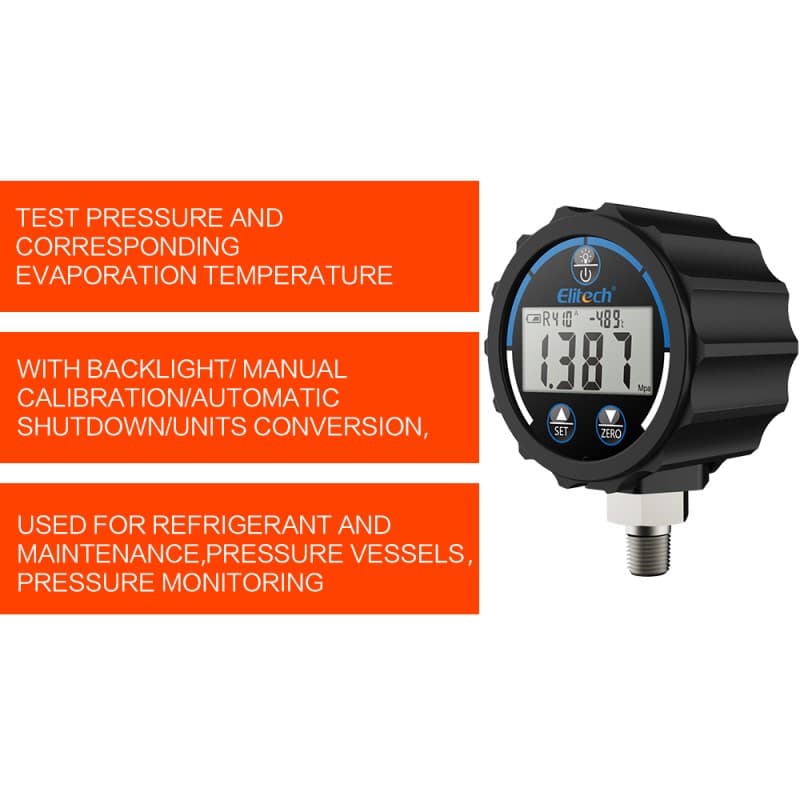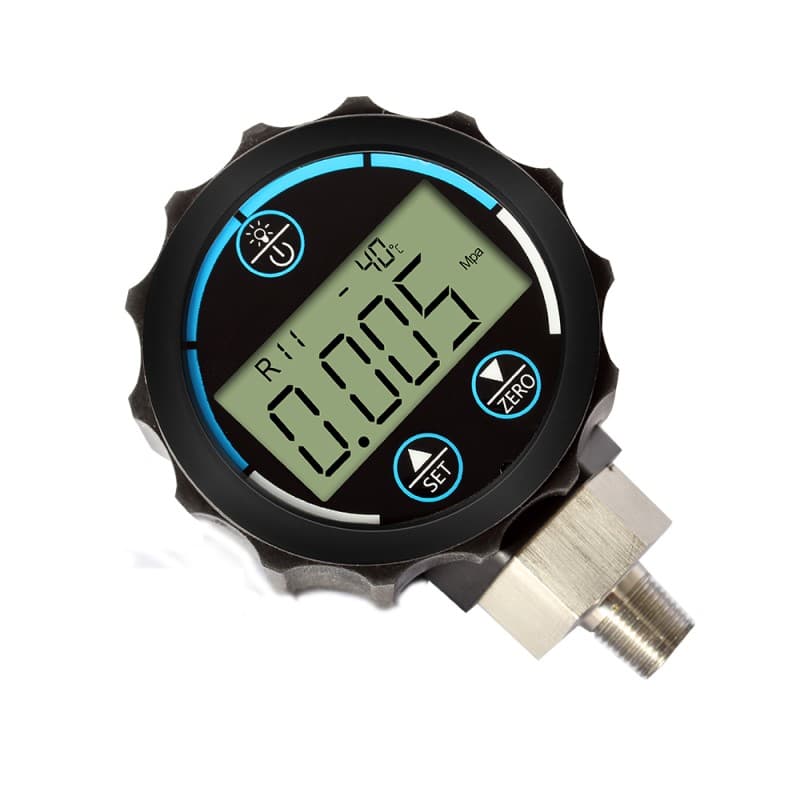 Elitech PG-30 digital pressure gauge
Warning: Wear safety goggles when working with refrigerants. Refrigerants can cause eye injury.
Disconnect hoses using extreme caution , Pressurized refrigerant may be present in hoses. Point hoses away from you and anyone nearby.
Instruction
PG-30 digital pressure gauge can test pressure and corresponding evaporation temperature , with backlight, manual...
customers are viewing this product
Warning: Wear safety goggles when working with refrigerants. Refrigerants can cause eye injury.
Disconnect hoses using extreme caution , Pressurized refrigerant may be present in hoses. Point hoses away from you and anyone nearby.
Instruction
PG-30 digital pressure gauge can test pressure and corresponding evaporation temperature , with backlight, manual calibration, automatic shutdown, units conversion, low power alarm, refrigerant types selection and other functions . Battery life up to six months, used for refrigerant and maintenance, pressure vessels , pressure monitoring