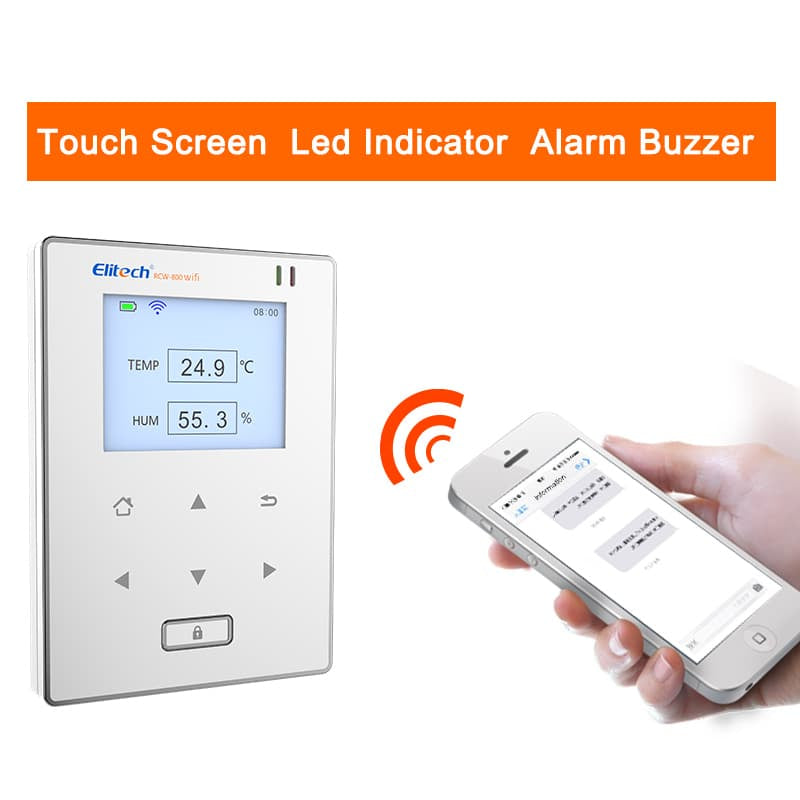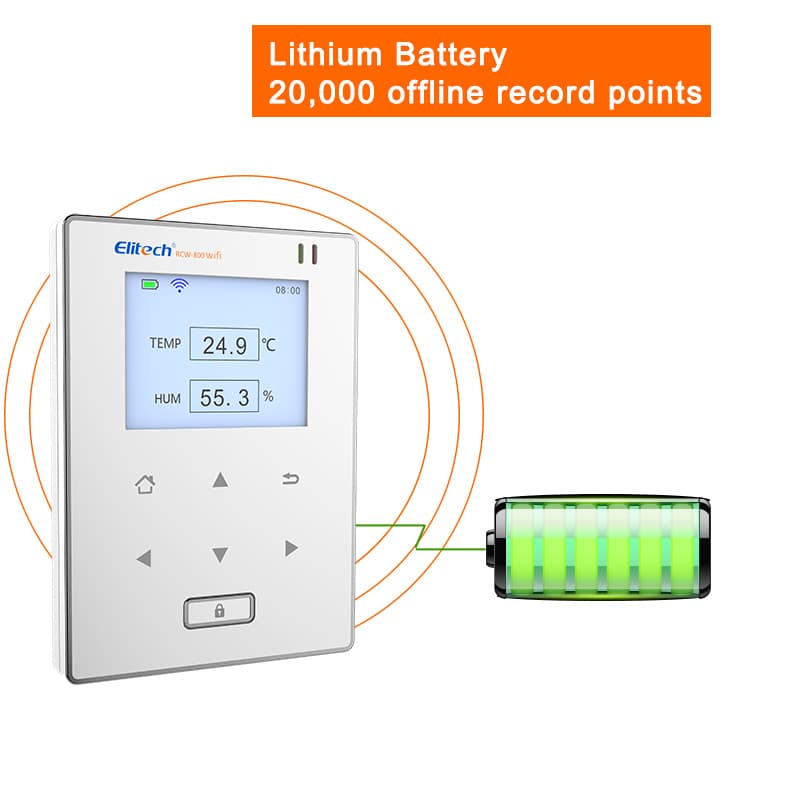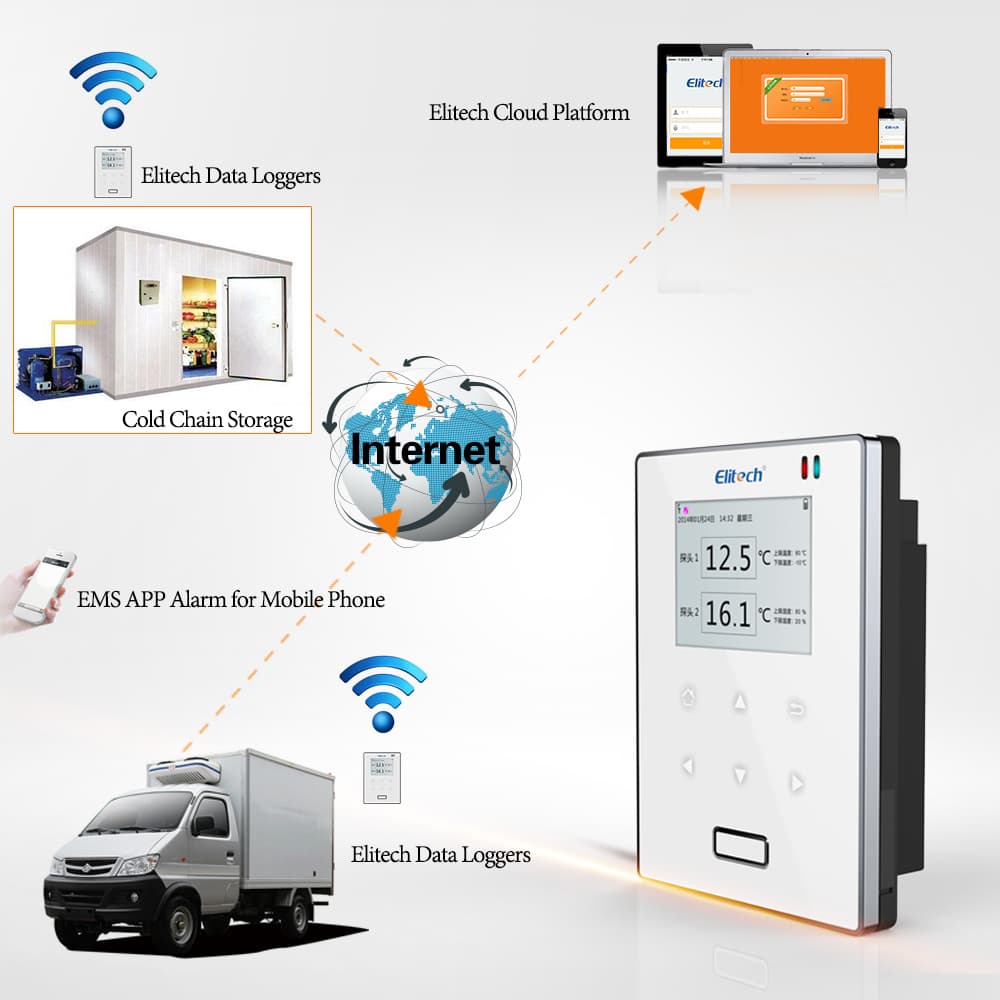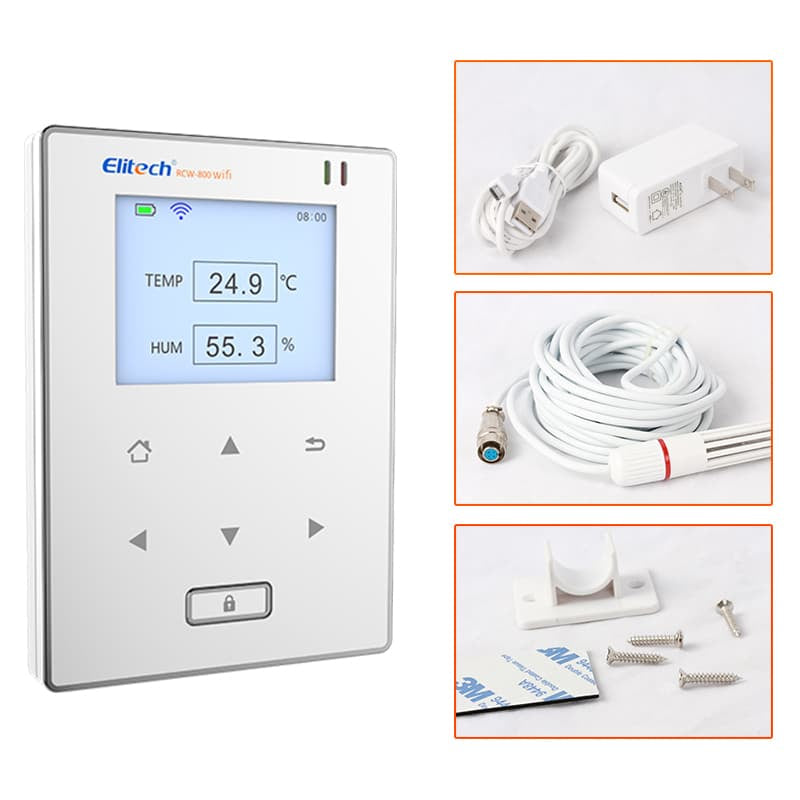 RCW-800 WIFI Temperature and Humidity Data Logger
Note: Elitech RCW-800 wifi is based on our Elitech cold-chain cloud platform, so you need to register an account on our platform as the instruction shown in the package.

Description:
Cold watch safety monitor of temperature & humidity RCW-800WIFI is a high-tech product based on networking technology.
It is...
customers are viewing this product
Note: Elitech RCW-800 wifi is based on our Elitech cold-chain cloud platform, so you need to register an account on our platform as the instruction shown in the package.

Description:
Cold watch safety monitor of temperature & humidity RCW-800WIFI is a high-tech product based on networking technology.
It is widely used in foodstuffs, catering, logistics, and industries that require HACCP system certification.
It can transmit data by WIFI to our cold-chain cloud platform. Users cab view, manage and monitor data online remotely
by browser or smartphone APP.
It also has functions of alarm reminder via the platform and buzzer.
Cold watch RCW-800WIFI has one temperature sensor and one humidity sensor. With a built-in rechargeable lithium battery,it can provider
real-time data uploading and platform alarm service even in case of cold storage power outage.

Main features:
1. Keep running for at least 6 hours after the power supply is disconnected.
2. Set uploading intervals and control data records freely.
3. Record 20000 points of data, with no data storage limit on the server.
4. Connect WIFI access point, collect data and upload real-time data to the cloud platform.
5. Export data flexibly in multiple formats via the cloud platform.

Package:

1X Elitech RCW800 WIFI
1X Temperature and Humidity Sensor
1X Power Adapter
1X Instruction
| | |
| --- | --- |
| Power supply | 5V/1A(DC) |
| Temperature measuring range |  -40℃~+80℃ |
| Humidity  measuring range |  10%~95% |
| Temperature accuracy | ±0.5℃(-20℃~40℃); ±1℃( others) |
| Humidity  accuracy | ±5%RH |
| Temperature  sensor type | NTC |
| Humidity  sensor type | Honeywell |
| Temperature  Sensor wire length | 5M |
| Humidity  sensor wire length | 5M |
| Date uploading interval | 1M to 24H |
| Off-line record capacity | 20,000 points |
| Alarm output | LED indicator, buzzer and platform reminder |
| Communication port | WiFi |
| Stand-by battery | 3.7 V lithium battery |